Catch up on the latest Alien and UFO news and information from around the world.
Welcome to your one stop page for everything about Aliens and UFOs
See the latest alien and UFO news here first!
Watch the latest Alien and UFO video footage uploaded to the internet.
Download free Alien and UFO images, avatars, icons, audio files and more.
Review Alien and UFO news sources and links to other important sites.
I have had an interest in Aliens and UFOs since as far back as I can remember. I made this section of gameznet to gather alien and ufo news and resources and display them all together in one place so whenever the mood strikes me I can quickly see whats happening in the world regarding the topic of aliens and UFOs.
Below you will find all of the latest news headlines from around the world that discuss anything about aliens and UFO sightings and freshly updated alien and ufo footage from youtube and other video sharing sites. Bookmark this page to stay up to date on any new information coming out that concerns exteraterrestrial related news UFO sightings and general alien chatter..
Play This Game Now
•
On expedition of new worlds, aliens found our planet ?Earth?. For experimenting they abducted a young boy from the Earth in their UFO. Help the young lad to escape from the aliens before something happens terribly wrong to him. Have fun with the mind-bending game. Play Now for Free! use mouse to interact
Play free online games at: The Gameznet Arcade
by Demonstoned

From the Alien Gallery

Alien and UFO Icons These icon images are useful for websites…
http://gameznet.com.au/wp-content/uploads/2014/10/kiff-180x180.jpg
180
180
Andrew McMullen
http://gameznet.com.au/wp-content/uploads/2017/07/games-gadgets-logo3-300x76.png
Andrew McMullen
2014-10-22 04:16:49
2017-12-29 09:51:19
Alien and UFO Icons
Are there really Alien Lifeforms visiting earth ? could they be among us now? Some are from movies, some reported to be real, you decide which is what!
http://gameznet.com.au/wp-content/uploads/2014/10/Aliens_Picture_Gallery-t0039.jpg
600
800
Andrew McMullen
http://gameznet.com.au/wp-content/uploads/2017/07/games-gadgets-logo3-300x76.png
Andrew McMullen
2014-10-03 03:35:44
2017-12-30 08:14:33
Alien Picture Gallery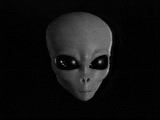 Feel free to download or link to any of of our alien Animated Gifs for free
http://gameznet.com.au/wp-content/uploads/2014/09/alien03.gif
120
160
Andrew McMullen
http://gameznet.com.au/wp-content/uploads/2017/07/games-gadgets-logo3-300x76.png
Andrew McMullen
2014-09-22 15:48:14
2018-01-18 21:15:05
Alien Animated Gifs
These gold or silver colored alloy alien rings adjust simply by bending the Aliens tail to fit your finger. A Perfect gift for Alien lovers of all ages and at these prices grab some for your friends.
http://gameznet.com.au/wp-content/uploads/2017/08/674217416.jpg
800
800
Demonstoned
http://gameznet.com.au/wp-content/uploads/2017/07/games-gadgets-logo3-300x76.png
Demonstoned
2017-08-09 19:27:36
2018-01-20 18:04:13
Alien Ring Gold or Silver Adjustable Unisex
Aliens and UFO's in the News
Featured Alien Story from openminds.tv
Montana and military involvement with UFOs
With the recent revelation by the Pentagon and their admission that there has been an ongoing program to investigate Unidentified Aerial Phenomenon; the fact that Montana has had several cases of interest within that context came to mind.
First and foremost is the Mariana UFO incident from August 1950 when Nicolas Mariana filmed 16 mm color movies of two UFO that appeared as shiny, circular craft. It has withstood years of research conducted by a slew of investigators, including the National Investigations Committee on Aerial Phenomena (NICAP), the Air Force, and Dr. Robert M. L. Baker, as well as others, without being debunked, and is believed to be one of the strongest cases supporting the existence of unidentified flying objects and remains unexplained.
Another extraordinary case in Montana happened at Malmstrom Air Force base in March 1967 when two maintenance crews reported seeing UFO in the early morning hours over the E-Flight (missile) silos. Later that morning, one of the Minuteman missiles had gone off alert; meaning it had become inoperable. This was at one of the two sites where the maintenance crews had been stationed during the night.
Thinking this to be due to the crews doing maintenance or perhaps even neglecting their duty, crew commander, Figal, looked into the incident. Just as inexplicably, the entire flight of ten ICBMS went inoperable also; with all the missiles being reported a "No-Go" at this point. After a check was conducted, it was found that each of the missiles had gone off alert status due to a guidance and control fault and not due to a power outage. It has been conjectured that perhaps the UFO had caused the missiles to become inoperable, as the cause was unknown.
I discovered this next case, Mutual UFO Network (MUFON) Case #55741, after I became MUFON's State Director of the Montana chapter through the Case Assistance Group. I was doing a bit of inventory and getting some background information on the types of cases that Montana had been dealing with. Even though I had been a Field Investigator for Michigan for over seven years, this was my first stint as a State Director, thus I wanted to be as prepared as I could. Montana, with its "big sky," fewer city lights to block out the stars and breath-taking mountain ranges, is a sky-watcher's dream and definitely different than what I was used to living in an urban area.
This incident, listed on the database as a CE-2, happened at around midnight on May 10, 2004 when an entire Army Special Forces unit saw an unknown spherical shaped object through night vision goggles while on security duty in Kabul, Afghanistan. Kabul, the largest city in Afghanistan, is the capital of Kabul Province and is located along the eastern sector of the country. It has a population of 3.3 million people and is the largest city in Afghanistan. Geographically it sits 5876 feet above sea level between the Hindu Kush Mountains along the Kabul River. The climate, which tends to be cooler than rest of the Southwest Asia due to the elevation, is semi-arid with most of the precipitation occurring in the winter months, usually as snow.
In his report, the Montana resident stated that while out on detail in Kabul, Afghanistan, he and an entire Army unit of fifteen men witnessed a UFO. The witness stated he was unsure of the exact date but felt it was around May 10th of that year. He stated that this craft was "huge" and was so close they could have thrown a rock at it and hit it. He said it seemed to come out of nowhere and floated over one of the mountains from the south which was east of the base they built. The object made no noise. The bizarre thing was that he could not see it with the naked eye, but it could be seen through his night vision goggles. He described the object has having the appearance of a light bulb but was a sphere and was about the size of the moon in comparison. He said it had a translucent appearance but was glowing, lighting up the surrounding area with its lights.  When they saw it, they stopped and looked in amazement and awe.
As they watched it, it was hovering about 50-100 feet in the air, moving slowly about five to ten mph. It was about 100 yards from the outside perimeter of the base camp and as they were watching the craft, their commander was at the base camp, about a quarter of a mile to the southwest of their position. The commander could also see the object. He got on the radio and announced to the unit to "get back to work, its nothing," meaning the craft they were looking at.
The squad leader was in the passenger seat and his friend was driving. He stated they were "pulling roaming security" from one traffic control point to the other from the south of the base to the north of their base camp. After their commander told them to go back to work, they watched this craft for about ten more minutes before they had to turn around and head back north. The craft stopped about ¼-mile northeast of their position and appeared to stop over campfire that some locals had made.
The UFO then shot out a beam at their camp, but they couldn't see the base of the fire from where they were, just the flickering of it on the back of the mountain. They could not see what was happening down on the ground with that beam of light. In the meantime, their squad leader stopped watching and wanted to go back to work, so the specialist turned the Humvee around and they started driving north to the north T.C.P.
The witness stated he wanted to keep watching the object, but they lost sight of it when they left b…
by Marie Cisneros
The DoD UFO news is fading. Now what?
The news cycle on this latest revelation that the Department of Defense (DoD) had a project called the Advanced Aerospace Threat Identification Program (AATIP) that looked into UFO – remember the U is for "unidentified" not aliens – seems to be coming to a close. Dozens of interviews were conducted, many, if not all, can be seen at this link, and many more stories written. But it seems with all that was learned, many more questions remain to be answered.
On December 16, 2017, The New York Times posted an article that may have forever changed how the general public views the UFO topic. Luis Elizondo, who had previously claimed to work for a UFO project for the DoD, and The New York Times, shared much more detail about the project. The news made worldwide headlines and set off a weeks long media frenzy with interviews with Elizondo, jet fighter pilots who chased UFOs, and retired Nevada Senator Harry Reid, who took the lead on securing funding for the program.
However, now that we are almost a month out, the media cycle seems to be coming to an end and the story seems to be fading. But it most likely will not stay that way, because for as many questions that were answered, many more have come to light.
For example, Elizondo said he was able to get permission to release three videos of objects they were unable to identify. So far, only two of those have been released, and even these two warrant further scrutiny. One of the better-known videos was from a case that a few UFO researchers had already been examining. This was a sighting of what has been referred to as a Tic Tac shaped UFO by crewmen in the Nimitz aircraft carrier group. The sighting was in November of 2004 near of San Diego.
Robert Powell, a UFO researcher with the Scientific Coalition for Ufology (SCU), has been working with the Navy on a Freedom of Information (FOIA) request he had made on the case. He outlined his research thus far in a previous article on OpenMinds.tv. Investigative documentarian Jeremy Corbell had also been researching this case.
Most had heard of the case from a blog post made by one of the pilots who witnessed the event. An alleged video from the event was also leaked. Now it has been confirmed the video is from the Nimitz UFO encounter, but we do not know how that video got out to the public in the first place. This was the focus of another recent OpenMinds.tv article by contributor Andreas Muller from Germany. It is video from an advanced infrared camera on an F-18. Not the kind of thing that normally makes its way to YouTube.
Although some detail about this event has made it out to the public, the reports and files on the investigation of this UFO are still under lock and key. Powell has not received any of this, despite his requests. He is hopeful now that it has been revealed AATIP looked into this case more documentation will be released.
The second video, referred to as the GIMBAL video, was released with very little information as to its origins or the situation in which it was acquired. According to the To the Stars Academy (TTSA) website, an organization Elizondo now works for, the video "was captured by a US Navy F/A-18 Super Hornet using the Raytheon AN/ASQ-228 Advanced Targeting Forward-Looking Infrared (ATFLIR) pod." However, the date, time and location are still kept under wraps. No doubt there is a stack of FOIA requests on this one.
So why release these videos without supporting documentation, and when will we see the third? We don't know.
The Washington Post wrote: "Elizondo, in an internal Pentagon memo requesting that the videos be cleared for public viewing, argued that the images could help educate pilots and improve aviation safety. But in interviews, he said his ultimate intention was to shed light on a little-known program Elizondo himself ran for seven years…"
This seems to imply Elizondo was able to get the videos released under false pretense. However, I have been told that this statement by The Washington Post is inaccurate, and this is not how the videos got released. Well then, how did he get permission to release them, and what was the rationale behind it? We do not know.
There are a host of other questions. What other cases did AATIP look into? Do they have more video? Are these three the best they have? How many cases did they investigate and how many remain unknown? Even more exciting, how many of these objects do they believe exhibit technology much more advanced than what we Americans, or humans for that matter, have?
Then there is the case of the mysterious metals. The New York Times wrote: "Under Mr. Bigelow's direction, the company modified buildings in Las Vegas for the storage of metal alloys and other materials that Mr. Elizondo and program contractors said had been recovered from unidentified aerial phenomena."
WTF? Were these metals analyzed? If so, by whom and what did they find? If the phenomena that produced these metals are still unexplained, does that imply any analysis done thus far was inconclusive? What sort of properties do these metals have? Are they extraordinary? This is kind of a big deal, but we have no answers, and the media is not even asking these questions…yet.
Does this tweet by Tom DeLonge, President and CEO of TTSA, posted two days before The New York Times article, have anything to do with these metals?
After mentioning the metals, The New York Times continued, "Researchers also studied people who said they had experienced physical effects from encounters with the objects and examined them for any physiological changes."
Physiological changes? Did they find any?
The phrase "who said they had" implies this may have been just anecdotal in nature. This brings to mind a recent case where this claim was made in a long and wild story of a man by the name of John Burroughs, who says he came close to a UFO that appeared to land in a forest outside a base in the UK…
by Alejandro Rojas
Nimitz UFO-Video: Alleged Trace to German Film Production Company Leads to a …
Saarbrucken (Germany) – While the media interest in the unveiling of a secret UFO research program by the US Department of Defense through the "New York Times" is still unbroken, independent researchers are investigating the information and videos presented. Especially for the alleged UFO-encounter of the USS Nimitz Aircraft Carrier Combat Group in November 2004, which was actually well confirmed by at least two military eyewitnesses, the trace of the accompanying video leads to a German film production company, whose specialties are also 2- and 3D animation and special effects. The leading German newsblog on frontier science and the paranormal Grenzwissenschaft-Aktuell.de (GreWi) investigated. The result is all the more mysterious…
As GreWi already reported last October, the circumstances of the incident have been known at least since 2015 through an article on the US-American aviation and military website "FighterSweep.com".
Furthermore a video of the on-board camera and tracing system (ATFLIR) of one of the fighter interceptors involved in the USS-Nimitz UFO-encounter is supposed to show the object and have been available online since 2007.
– Please find a full documentary with further information and discussion of the video HERE
– Please find another documentary HERE
In fact, since 2007 the so-called "WaybackMachine" of the internet archive "Web.Archive.org" shows a download-option for the video under the name "f4.mpg" via the website or server of the German film production company "Vision Unlimited" (VU) based at the town of Uhingen. VU's specialties include 2- and 3D animations as well as special effects.
Understandably, this fact still raises doubts among many observers, investigators and skeptics about the authenticity and origin of the video, which is described by the "New York Times" and the "To The Stars Academy" as "officially released by the US government".
GreWi-Editor Andreas Muller asked the manager of "Vision Unlimited", Mr. Philip Schneider about the above described situation and he explains:
"Unfortunately, I can't help at all. We don't know where the file came from and can only say that it hasn't been on the server for a long time since. Because the case is so strange, we also wanted to investigate. But quickly this showed to be fruitless because the file was on an old server and all data (LOGs etc.) are no longer available. I've also talked to former employees who had access to the server, but no one could tell me anything about it." On a further inquiry to clarify that the video in question is NOT a product of "Vision Unlimited", Schneider summarizes the situation again from VU's point of view: "Yes correct – we have nothing to do with the video!
The search for the origin of the video through "Vision Unlimited" not only leads to a dead end, but also raises more questions than answers: Where does the video came from and how, why and by whom was it placed to the server of the VU-website?
Ultimately, only the publication of the videos raw data through an official channel of the US-Government could answer questions of origin and authenticity of the video as allegedly being of the on-board camera and tracing system on board the Nimitz-Super-Hornet. These data could then also answer critical questions about what the object actually is – or at least what it is not.
While even Raytheon, the company producing the ATFLIR-system, is currently advertising that it could be their own system that "caught the first evidence of E.T. out there", at the same time they also point out that "even so, the video images are not definitive proof that the jet pilots were chasing an actual UFO. To really be sure, we would need the raw data."
What is interesting about Raytheon's statement, however, is that they seem to have no doubt from their side that the recordings are taken from one of their military-used ATFLIR-systems.
This article was reprinted with permission from www.grenzwissenschaft-aktuell.de.
by Andreas Muller
The U.S. government has not acknowledged that it has investigated a UFO case and have been unable to identify it since 1969 when they closed Project Blue Book, the U.S. Air Force's last official UFO research project. However, this weekend it was revealed that the Department of Defense (DoD) has had a secret UFO investigation project since 2007, and this revelation might not of come had it not have been for the efforts of rock star Tom DeLonge.
DeLonge has had a long time interest in UFOs, and OpenMinds.tv has been along for some of the ride. DeLonge sponsored a website dedicated to fringe topics where they reposted, with permission, many of our stories. We have interviewed him and have kept in contact.
However, despite DeLonge telling us he was up to some big things, we had no idea how big. In fact, DeLonge sharing his beliefs in some of the more fringe ideas in Ufology made it even more difficultly to fathom that he had high-level contacts confiding in him. We finally got insight into just how important his contacts were from WikiLeaks of all places.
During the election, WikiLeaks famously posted hacked emails they received that belonged to Hillary Clinton's campaign for the presidency. Many of them were communications with John Podesta, Clinton's campaign manager, who was also known to be a UFO enthusiast. In these emails it was discovered he was in communication with DeLonge regarding the UFO matter (one of my OpenMinds.tv articles was among them), and that they had meetings with highly placed U.S. Air Force officials, engineers and people in the entertainment industry. Many of these individuals did not want to publicly be associated with the topic, which is why DeLonge had kept their identities hidden.
It was clear DeLonge was working with these individuals on projects he said were in the works. Reaching people at that level, even if you are a famous rock star, takes a lot of effort, and so he was awarded the OpenMinds.tv UFO Researcher of the Year award at the 2017 International UFO Congress. Many did not like that. However, I have felt it was justified. I do not believe any civilian UFO researcher has obtained the level of cooperation with high-level officials he had.
DeLonge could not be present to receive his award, but he did make an acceptance video that we played at the conference, and he allowed us to post it online. We did so with a video outlining his achievements. The video went viral and was covered by many music industry news outlets and several mainstream outlets as well.
In the video, Tom promised big news would be announced soon after the conference in February. However, days turned into weeks which turned into months with no announcement. DeLonge emailed me apologizing for the delay, but letting me know it was coming. In the meantime, he did interviews about his belief that the government was actually protecting us from aggressive extraterrestrial civilizations, and that insiders were working with him to reveal their secrets.
Honestly, this caused credibility issues. Careful, serious researchers were frustrated that he would make these unsubstantiated claims. Those who felt as he did grew impatient waiting for proof. Others felt he was defaming extraterrestrial civilizations who were here to help us. Everyone else waited patiently.
Finally, in October of this year, DeLonge announced the creation of the To the Stars Academy (TTSA). It was a corporation comprised of scientists, former intelligence officials, engineers, and other credible individuals. To me, this was shocking. It was an impressive group of individuals. One individual in particular stood out; a name I had not heard before.
His name was Luis Elizondo. He said he had worked in intelligence for the Department of Defense (DoD) on a program to look into UFO reports. I had no reason to doubt him. I also had no doubt the others in the group, who I was familiar with and admired, would have vetted him. However, it was unclear if his department only looked into UFO on occasion, or if this was something they looked into more thoroughly. Elizondo said he was frustrated that the DoD did not take the issue more seriously, and that he and some of his colleagues were convinced they were witnessing objects demonstrating technology the U.S. or any other country in the world could posses.
The creation of the TTSA, and especially Elizondo's claims, were huge, I felt. However, the news was met with a resounding "meh" among many UFO researchers. Some felt it was a scam to get money, and others felt it was some kind of coverup. I had the opportunity to talk to DeLonge, and another member of the group who had retired from a career in the CIA, Jim Semivan. I also had acquaintances I spoke with who were close with the other individuals in the group. I got the sense that none of them needed the money, they all had a very strong interest in the UFO topic and an equally strong desire to research more about the nature of the phenomenon. I also felt as though they did not feel they were part of a coverup or being manipulated by mysterious dark forces.
However, there was something else that was apparent. These individuals also did not hold the same views as DeLonge. Although some had personal experiences, their interest was to "follow the data" as Chris Mellon, another member put it. Some are even hesitant to conclude these mysterious aerial vehicles are a result of an extraterrestrial civilization.
I think this is where some confusion has stemmed from. Since October DeLonge had been a spokesperson for the forthcoming news, which turned out to be a ground breaking effort to investigate UFOs. However, DeLonge also mixed in his ideas about a space war going on between the U.S. government and aliens. The later was not what was revealed, and what many felt DeLonge had promised. DeLonge feels he may still be able to prove his other more shocking claims. Who knows, …
by Alejandro Rojas
BREAKING NEWS: Secret US Department of Defense UFO Program Revealed
BREAKING NEWS! New York Times Releases UFO Footage From US Government Along With Story About Secret UFO Program! Story Simultaneously Posted On Politico! To The Stars Academy and Bigelow Aerospace Involvement!
Listen to George Knapp and Alejandro Rojas discuss this news on Coast to Coast AM Sunday night, December 17, 2017!
In some of the most important UFO news to be released in years, the New York Times and Politico have posted stories on a secret UFO program ran by the Department of Defense, who worked with Bigelow Aerospace. The program was initiated by Harry Reid who was convinced to undergo the project by Robert Bigelow, and partially influenced by a pro-UFO comment made to him by astronaut John Glenn. Reid told the New York Times he is in no way embarassed by funding this important project. The public first heard of the project during the press conference announcing the To The Stars Academy (TTSA), created by Tom DeLonge. Luis Elizondo, who ran the UFO department, retired in October to join TTSA and revealed the existence of the Advanced Aerospace Threat Identification Program, the progam to look into UFO reports.
Read the New York Times story here: Glowing Auras and 'Black Money': The Pentagon's Mysterious U.F.O. Program
Read the Politico story here: The Pentagon's Secret Search for UFOs
Read a new Washington Post article on this topic here: Head of Pentagon's secret 'UFO' office sought to make evidence public
See and read more about the video at the To The Stars Academy website here: THE FIRST OFFICIAL UAP FOOTAGE EVER RELEASED BY THE USG
See the To The Stars Press Confernce and read a transcript at OpenMinds.tv here: Watch Tom DeLonge's To the Stars Academy UFO Press Conference Here
Read more about Alejandro Rojas' appearance on Coast to Coast AM Sunday with George Knapp here: Coast to Coast AM Sunday – December 17, 2017
by Alejandro Rojas
Alleged UFO photos over China Lake analyzed
In October 2017 a curious post appeared on the facebook page of 'Art Bell's Midnight In The Desert Feat Heather Wade'. It showed an apparent daylight scent of a 'UFO' in the desert with a helicopter hovering overhead. The text to accompany the photo read: "I've been holding on to these pictures for 10 years and it's time I showed someone. I took pictures of this thing in July 2007 on out radar test range in the Mojave Desert. I've always been nervous to show anyone but here you go."
My curiosity peeked I dropped the post of this message whom I shall call Keith Bradshaw (real name on file) a note in a private message asking for more details. Checking the next day the post had been removed but Keith did reply to my private message. Keith made it clear from the beginning that he was worried about releasing these photos as they had been taken illegally and he regretted posting one of them on facebook. It did however tell me that there were taken at China Lake in California at about 11.30 am.
Over the next several days Keith and I exchanged numerous private messages on facebook and he eventually told be the back story behind the taking of the photos in question. He also sent me five photographs in total. Here is what Keith had to say:
KEITH'S STORY
I grew up in a town called Ridgecrest which is a U.S. Naval base in the Mojave Desert. As a kid it was very easy to get onto the base and everyone in town had passes that would allow you through the gates to get to school, swimming pools, the movie theatre etc. Everyone knew someone who worked on the base so you would get to know where the different parts of the base were. They had the bombing range and the radar range. I grew up with a kid who after High School joined the Navy. After he retired he moved back to town and got a job working in the civil service on the base monitoring radar. He said it was the world's most boring job but he did tell me about interesting things that went on out there. Things like them having jeeps and tanks scattered all over the desert and then flipping a switch and they all would disappear. Turns out that's what fiber optic camouflage does. People would talk about unbelievable things that turned out to be true. Planes would come from all over the world to use the radar test range out there. I have pictures of that too. Planes with markings from other countries. While I was in between jobs in 2007 I went back to town to visit some of my old friends.
While I was in town I stopped by this friend's house and after a few drinks he started telling me how that week he had been monitoring a flying saucer. When I asked him how he knew that's what it was he told me- first of all, in all the years he had been doing that job he never had two generals and three other men with top security clearance recording and watching everything he did. He explained how it was very simple. There were two signals on the radar screen. One would appear very low in altitude, go up to a certain higher altitude and then click off. There would be a countdown for a certain amount of time- five; four, three, two, one and then it would click back on. When this happened the first time the people in the room got very excited. The object on his screen would lower in altitude until it was no longer on the radar, move to a different position and repeat the same thing over and over at different altitudes. All the while the other signal on the radar screen would remain constant.
Curious as to what it was he was monitoring he asked around. People that he knew who physically worked on the radar range and would see what was out there told him that believe it or not it was a flying saucer. They described it as being shiny like a mirror and smooth like glass all over inside and out. It had no doors or windows only a hole cut in the top (I got the idea that the hole had jagged edges like it was cut with something) they described the inside as only having three small seats surrounded by a bird nest of fiber optic cable. The seats were molded out of the floor rather than attached to the floor. This thing was one piece with no seams anywhere.
Keep in mind that description is just a rumour as to what it was like. He didn't actually see it himself he was just told that's what it was. Being in between jobs and having nothing to do the next day I made my way out there. ( I'm not telling you how I was able to get there but I will say I walked a very long distance) as I got closer I could hear a helicopter so I peeked up over a hill and down in the small valley below sure enough I could see this silver disc out there. There were a few tan-colored trailers and other military vehicles on the North End of the valley. This thing would wobble along close to the ground very unstable. I don't believe anyone could have been riding on the inside but got the idea that helicopter was remotely controlling it.
It was very wobbly as it moved along close to the ground and then it would freeze in position, go up to a certain height and sit there for a few minutes perfectly still. It made no noise that I could hear over the helicopter. It would go back down and wobble to the next position. It looked like whoever was controlling it was having fun with it sometimes because they would do little tricks with it.
Like one edge would be pointing towards the sky and then it would do a U-shaped flip to wear the other edge was pointing towards the sky then back down and wobble along the valley floor close to the ground to its next position.
At first I was too afraid to take any pictures but then it got really close to me so I started snapping some photos figuring that if I was going to be caught I might as well have some pictures. I also took a short video but then to save space on my camera I started deleting the blurry pictures. I spent maybe 10 minutes total watching this thing. I then turned around and got out of there as quickly as I could. I took my shirt off thinking the color of my skin wo…
by Philip Mantle
Black flying disc UFO with blue lights spotted in New Mexico
A witness in Ruidoso, New Mexico claims to have spotted a black disc-shaped UFO rimmed with blue lights near Ruidoso, New Mexico, according to a report submitted to the Mutual UFO Network (MUFON). The witness provided a couple of drawings illustrating what was seen.
The report was submitted on Thanksgiving Day, but was listed as being spotted on August 8, 2013. In the short description, the witness wrote: "Looked up to the sky, saw a black disc with dim blue lights on the edges, moved extremely fast."
The witness elaborated in the long description reproduced here verbatim:
I was looking at the night sky, when suddenly a black disc with dim blue lights on the edges came across the night sky incredibly fast. It made no sound, and it dissapeared [sic] behind the horizon. This UFO was moving extremely fast, as it only took 2 seconds to cross the entire sky.
Satellites and other objects, such as the International Space Station can be very bright and move at a quick steady pace across the sky, but these objects do not appear to be disc-shaped, nor do they have a ring of blue lights around them. If the object did appear the way this witness has described and drawn it, it would be mysterious indeed.
The vast majority of UFO sightings turn out to be mundane objects, but once in awhile there are sightings that are much more difficult to explain. MUFON conducts investigations on sightings submitted to their website, and if they share their conclusions, we will let you all know. Meanwhile, others will likely chime in and we will try to keep you up to date with any discoveries. Please feel free to share your thoughts on this sighting in the comments below.
by Alejandro Rojas
UFO sightings visualization competition held by data crunchers
A website called The Data Duo held a contest for the best visualization of UFO sightings data. Their data covers UFO sightings from 1960 to 2014 and reveals some interesting info.
The Data Duo's third #DuoDare is for the best visualization of UFO sightings. The dataset includes latitude and longitude data, so they were able to produce some cool looking maps. However, there is little to be gleaned from the maps, but there are still other bits of info they obtained.
The Data Duo, Pooja Gandhi and Adam Crahen, made their best attempts at showing the data, and although I am partial to Pooja's map, Adam is in the lead when it comes to votes. Previously, I have referred to these sorts of graphics as "infographics," but the Data Duo refer to them as a "viz." That is short and cooler. Here are their visualizations (vizs).
An article has popped up on Bustle about Adam's map, and they note the areas where there are more sightings and ask some experts why there might be more sightings in these areas. However, there is a problem with this. If you look at this map and a map of the United States at night, you will see the similarities.
As you can see they are very similar. This is because UFO sightings are reported more frequently in areas that have more people. Which makes sense. In order to discover where there are more sightings, it is more accurate to look at the areas that have more sightings per person. I always look at the data both ways. Here is an analysis I did of UFO sightings from the year 2014.
The data used by the Data Duo is from a website called Kaggle. Kaggle provides datasets for data crunchers to analyze. The UFO data Kaggle uses is from the National UFO Reporting Center (NUFORC). NUFORC has been receiving UFO reports for years, and they were the first to post them online. NUFORC is not actually a "they." It is ran by a man by the name of Peter Davenport in Washington. Davenport posts his information raw.
The organization I use to compile my lists, like the 2014 data above, is from the Mutual UFO Network (MUFON). They have also been collecting reports for years. They investigate their reports to determine their validity. They find the vast majority to be explainable. MUFON did not get their data online until much later than NUFOC, and getting their data is difficult. In fact, I used to have access to more of it, but now I just have a monthly report they send out. Now that I think of it, I am not sure they even send that out anymore. This is why many media outlets use Davenport's information. There is also a book out titled UFO Sightings Desk Reference: United States of America 2001-2015 that analyzes MUFON data.
I downloaded the data from Kaggle that the Data Duo used to pour it up with population data to see where the real hotspots are. Essentially I just divided the number of sightings by the number of people in each state. You can see the places that have more sightings per person are very different that the ones with the most sightings.
It is important to read the data right. If you were looking to have a UFO experience, and you go to the area with the most reports, you could be lowering your odds. The odds are better if you go to a place having more sightings per person. Or maybe you want to be far away from UFOs, and you think you are going to a state like New Hampshire, which has very few sightings. However, New Hampshire has a lot of UFO sighting per person, so you may inadvertently have ended up smack dab in the middle of UFO country.
Even though I think the Bustle article is relying way to much on the number of sightings instead of the sightings per person, it is still an article I recommend you read. It has some interesting speculation on where aliens might visit if they were to visit Earth, or why they might be visiting the places they may be buzzing around right now.
by Alejandro Rojas
Editor's note: This article appeared in Issue 5 of Open Minds Magazine in 2011. 
This report was originally published in the 1984 APRO Bulletin (newsletter of the Aerial Phenomena Research Organization). New illustrations have been provided by Jim MacNeill. The text of the original article has been slightly modified from its original version. The original can be found here.
Encounter in Alabama
The following case is the result of a lead furnished to APRO by Bob Gribble of the Phenomena Research Hot Line. The follow-up investigation was completed by Field Investigator Ed O. Brown. The name of the witness and some identifying names of the exact location have been changed to protect the principle, as requested.
Mrs. Pat Norris, twenty eight years old, lived with her husband, Carl, and three children in a suburb of Mobile, Alabama. On the evening of February 3, 1983, she had visited a friend in Mobile, and when the friend's husband arrived from work, Mrs. Norris left and headed home on Highway 90. As she turned off the highway, she heard an explosion. At this point, her car began to vibrate, making it difficult for her to steer. She negotiated another turn off the road she was on, brought the car to a halt, opened the car door, and leaned out to ascertain the cause of the problem.
Object Seen
Mrs. Norris continued driving, and the vibrating stopped. She turned onto another road and saw that the woods ahead were brilliantly illuminated. At first she thought that there was a helicopter search in progress because of the lights, and she was very frightened. She again stopped the car, and at this point, she sighted a huge object about half a mile west of her. She later thought that the explosion she had heard earlier was the object coming down over a clay and gravel pit in the vicinity.
The thing was huge—later estimated to be seven to eight stories (70 to 80 feet) high and "six telephone poles" (210 feet) wide—and appeared to be moving toward her at four or five miles per hour. The evening had been clear and cool, and she had driven with the car windows closed. After the explosion, she noted a "chopping wind, a high-pitched sound, and a roaring sound" as well as the vibration. She noted the "whipping of the wind—like a tornado."
Fear Gone
When the object reached a point fairly close to Mrs. Norris, the object halted and all of the noise stopped. It was completely silent, and Mrs. Norris lost all the fear she had felt before. She then got out of the car to get a better look. She strained to take in every detail—feeling like a child with "unbelievable happiness."
Carl Norris, Pat's husband, said that although his wife told him of her sighting after it happened, he didn't realize how important it was to her until she started checking books out of the local library pertaining to UFO and related subjects.
Mrs. Norris estimated the time duration of the sighting as five minutes. As the craft appeared, Mrs. Norris's attention was drawn to a top deck with a long window she estimated to be fifty-three feet and through which she viewed twenty or thirty persons, apparently oblivious of her presence, walking about as if they were changing shift. The wall behind them was curved and white. There were no instruments. The people did not appear to look out the window. The beings were pale-skinned and dressed in white one-piece suits. She judged them to be about five-feet-ten-inches tall, quite slender, but with chests larger than ours, the top of the head more prominent, and no hair. She noticed nothing out of the ordinary about their eyes. What did draw her attention was the great grace of their movements. The overall atmosphere seemed "sterile."
Details Observed
Below this top-deck window was an opaque window. The area around it was all white. This lower window was in sections and was inset. The glass was tinted.
Below the center of the craft, a door was closing from right to left. All across the craft, she saw rivets and portholes. She said she could see the portholes as she peered into the craft. She saw some construction that included "huge I beams like they put ships together with, and beams holding the glass in there." The bottom side was tiered upwards. The construction reminded her of a ship or submarine. She said it seemed possible that it could have been constructed here on Earth.
The very bottom of the craft was formed into a cross, made with one foot mirrors and an observation deck hung down and around the bottom with beings in it. In this case, unlike the top deck, the people were peering out, while overhead she heard a very low-pitched but clearly audible (almost like a growl) "announcement" coming from the area of the observation deck.
Mrs. Norris said she believed that the beings didn't realize she was there until they were directly over her position.
She saw four pipes projecting six to eight feet out from the craft set in three or four foot square boxes. They had a hollow flange on the end like a tank cannon, and she believed "it looked like a weapon."
The craft took a southerly turn as it went on from where she was parked. She said it was staying in the wooded area and did not cross Highway 90 again. It lit up the wooded area and the area beneath it as it moved on. It had white spotlights, and it had blue and red lights on its sides that intermingled, pointing up to the clouds and then down to Earth.
After the object was out of sight, Mrs. Norris continued home, arriving at 1:10 a.m.
by Open Minds
UFOs over Oklahoma caught on video with cell phone
Three videos were submitted with a UFO report submitted to the Mutual UFO Network (MUFON) on November 9, 2017. The report came from Moore, Oklahoma, and the alleged sighting occurred the same day.
The witness claims to have seen the objects at around 5:15 pm while picking up a child after school. The videos were captured by cell phone. The objects were described as square and dark, and tumbling as they rise higher into the sky. The report was titled, "Two objects floating in the air."
The witness reported, verbatim:
I was picking my son up from after care at his School in Moore Oklahoma around 5:15pm or so. We came outside and saw two dark objects rising in the air. They were tumbling as the floated up in the air. They kept going up. The look square and dark. I took some videi (sic) with my cell phone.
The objects appear to be silently rising into the air and tumbling as they gain altitude. They do also appear to be square shaped. Although balloons are typically round, party balloons can come in all shapes and sizes. Could these be balloons that have gotten loose?
The vast majority of UFO sightings turn out to be mundane objects, but once in awhile there are sightings that are much more difficult to explain. MUFON conducts investigations on sightings submitted to their website, and if they share their conclusions, we will let you all know. Meanwhile, others will likely chime in and we will try to keep you up to date with any discoveries. Please feel free to share your thoughts on this sighting in the comments below.
by Alejandro Rojas
UFO News from Mufon
[CaRP] XML error: XML_ERR_NAME_REQUIRED at line 118 – This appears to be an HTML webpage, not a feed.
UFO and Alien News from ufodigest
THE TESLA GRAVITY MOTOR – THE ELECTROMAGNETIC RESONANCE OF THE TESLA G…
The secret story of how Townsend Brown and Nicola Tesla consulted with "The Sleeping Prophet," Edgar Cayce, to develop Tesla's ideas on antigravity and Electromagnetic propulsion. propulsion.
by Robert D Morningstar
• HOW TO DEFEND EARTH AGAINST AN ALIEN INVASION
A response to Nick Pope's document. To defend against an Alien Invasion we must develop psychic powers in Man and think from the Spiritual Realm which is cause and has 100% of the power over the mater
by Albert Venczel
• WAITING FOR "THE FLYING SAUCERS"
UFO Digest reporter Jerrye Barre recalls "WHAT IT WAS LIKE IN THE 1950s: WAITING FOR "THE FLYING SAUCERS" and "Creatures from Outer Space!""
by Robert D Morningstar
Alien and UFO resource sites
Crop Circle Resources
Crop Circle Resouces
cropcirclesecrets.org Article about how crop circles are made
ROP CIRCLES EXPLAINED.
Crop circles are organized harmonic forms that manifest around the world, the result of an energy interacting with the physical world – in this case plants. This energy is comprised of light, sound and magnetism. To date, crop circles have been reported in 29 countries, and have appeared in mediums such as wheat, barley, canola, trees, ice, rice paddies, even linseed
Resources and related information including an International crop circle database.
Crop Circle Images 2014 – Photography by Steve Alexander
Aerial photographs of the latest Crop Circles in the UK. Stunning photography of the corn circles by Steve Alexander
A crop circle is a sizable pattern created by the flattening of a crop such as wheat, barley, rye, maize, or rapeseed.
Resources and References
Research Australia using the following reference sites:
Wikipedia – One of the largest authority sites on the net.
HighBeam Research – 32 million documents from leading publications. See what they have archived for "aliens"
Merriam-Webster – See Merriam Websters results for the word Aliens
Reference.com – Research Aliens at reference.com for loads of references
Thesaurus.com – See what the Thesaurus says about the word Aliens
Britanica – Britanica has some great references to Aliens
encyclopedia.com encyclopedia.com is always good for finding more info
National Geographic has some great material on Aliens